WORLD'S FINEST MODULAR FLOORING
Midwest Man Caves (MMC) delivers the highest quality and most attractive modular flooring available. A Swisstrax partner, MMC is ready to help you reinvent your space.
Stands up to heat, weight, chemicals, etc.
Our installation service is stress-free and fast. Or you can DIY.
Low maintenance and easy to clean.
10 tile styles & 19 colors to customize your space.
Whether it's work or play, we have flooring for you.
UPGRADE YOUR FLOORING IN 3 EASY STEPS
Contact us today to discuss your space. We provide free layout design and recommendations.
Choose from 10 tile styles and 19 colors. All Swisstrax flooring includes a 15-year warranty.
MMC offers installation services to most locations. Want to DIY? We'll drop ship the flooring to you!
The Go Give Program
We believe in giving back to the communities our customers live in. When you purchase flooring from MMC, we donate a portion of the sale to a non-profit organization of your choice, in your community.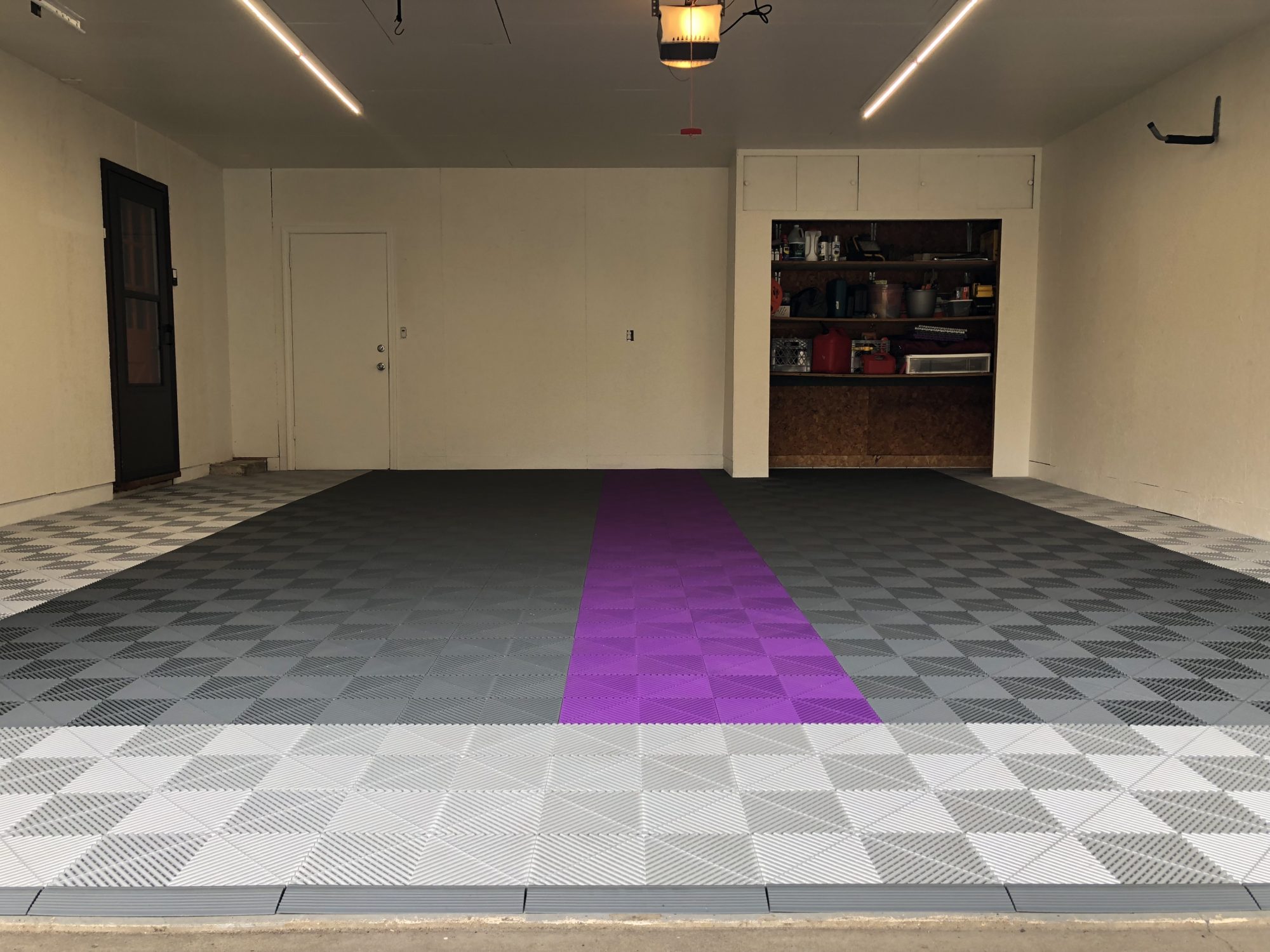 What a Difference!
"My wife and I recently had Midwest Man Caves add a new floor on top of our old Epoxy floor. What a difference! The floor is beautiful and completely changed the look of our garage." William Lawrence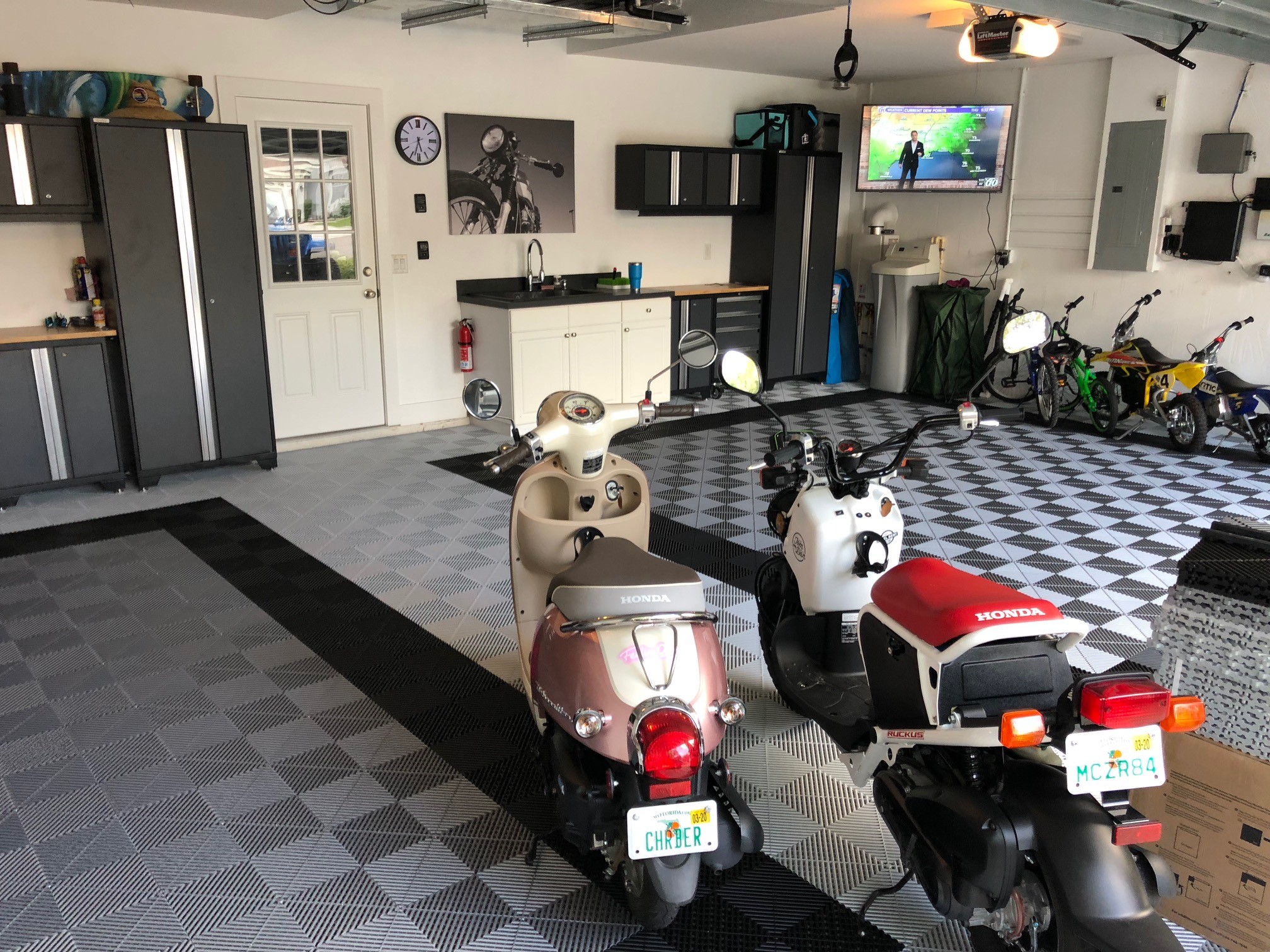 I Love the Floor
"I can honestly say, it's been one of the absolute best purchases for my home. Every day I walk out to the garage, I love the floor." - Michael Mundy